Stories of Hope and Recovery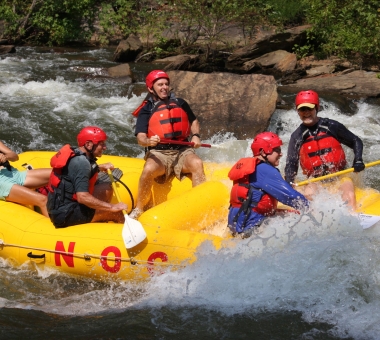 Gary Lawrence
Angioplasty One Day, Anniversary Trip to Europe the Next
A family history of heart disease was all the reason Gary Lawrence of Gainesville, GA, needed to stay proactive about his heart health. But despite regular visits to his cardiologist and cholesterol-lowering medication, Gary started to notice a decline in his energy levels.
"I wasn't able to exercise as strenuously and I had lost a lot of the stamina I had built up from years of exercising," said Gary. "I was consistently tired and lethargic. Doing house and yard work was exceedingly difficult and I just didn't have the energy for it. Right around that same time my wife and I were going through a big move from Texas to Georgia and looking back, I can't believe I was able to lift those heavy boxes feeling the way I did."
Shortly after his move, Gary resumed his regular cardiology appointments and a series of tests revealed two blocked arteries. The blockages within his arteries prohibited blood from flowing freely to the rest of his body, explaining his low energy levels.
Gary and his doctor discussed various treatment options and together decided angioplasty would be the most effective treatment for restoring Gary's quality of life.
"My wife and I were scheduled to go to Europe in less than two weeks for our 40th wedding anniversary. Missing that wasn't an option," said Gary. "A fast recovery and a fast return to my normal life played a large part in my decision to undergo angioplasty."
During Gary's angioplasty, a catheter (a long, thin, flexible tube) was inserted into the femoral artery in his upper leg and carefully guided through the artery up to his heart, where two small stents were placed to open the blockages and restore blood flow.
Shortly after the procedure, Gary was up and moving around. The next day he was able to leave the hospital and return home. Even more impressive is that less than two weeks following the procedure, he was touring Europe with his wife.
"We were both a little hesitant at first," said Gary. "But it didn't take long before we walked the streets, climbed hills, and toured King Richard's castle. I didn't tire at all and had more energy than I'd had in years."
It's been more than two years since Gary underwent angioplasty. He has found new confidence in his ability to push his body physically. He enjoys participating in activities he might not have been able to do before his angioplasty and stent.
"I didn't realize how much my condition impacted my quality of life. Now I can go whitewater rafting, volunteer in my community, and jet ski without worrying if my body can keep up," said Gary. "In fact, I just finished a 420-mile jet ski trip with energy to spare!"