Overview
A cholesterol/lipids test gives your doctor important information about your risk for cardiovascular disease. It can also be used to see if medications prescribed to lower cholesterol levels work. This blood test measures total cholesterol levels, LDL cholesterol, HDL cholesterol, and triglycerides. When all types of blood fat are checked simultaneously, it is called a lipoprotein profile.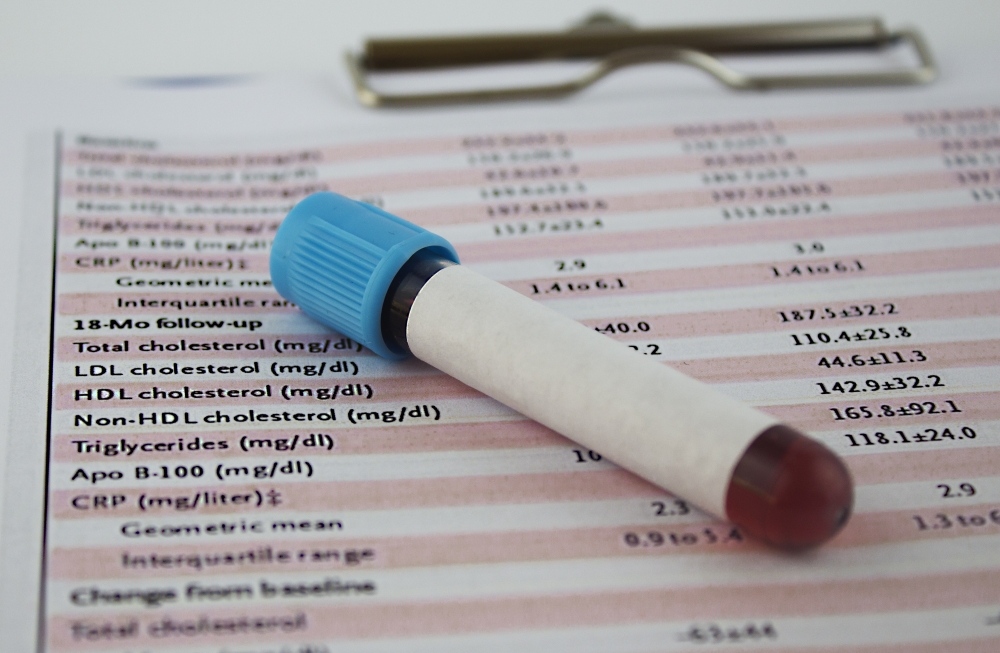 Low-density lipoprotein (LDL) cholesterol – This type of cholesterol is called the "bad" cholesterol because it causes plaque to build up inside the arteries. The maximum LDL for health in patients varies with medical history. An LDL cholesterol reading of over 130 mg/dl places someone at higher risk for cardiovascular events. With existing disease, the maximum may be 100 mg/dl or even lower—for example, 70 mg/dl if you've had a heart attack.
High-density lipoprotein (HDL) cholesterol – This type of cholesterol is called the "good" cholesterol because it helps keep cholesterol from building up inside the blood vessels. An HDL cholesterol reading below 40 indicates an increased risk for cardiovascular disease, and a higher one is always better.
Triglycerides – This type of cholesterol is the third type of blood fat measured by the test. A triglycerides level of 200 indicates an increased cardiovascular disease risk.
Your blood will be drawn and sent to a lab for analysis. The total cholesterol, LDL, HDL, or triglyceride levels in the blood may be measured individually or together as part of a lipoprotein profile. The test results will be communicated back to your doctor.
Related conditions and procedures