Stories of Hope and Recovery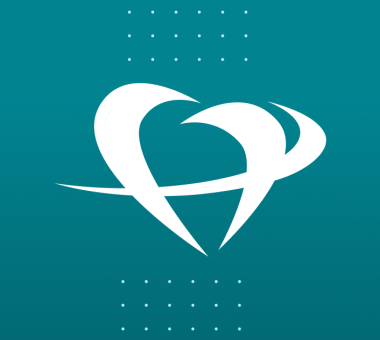 Milton Unick
Finally Able to Chase After His Grandkids
For more than 20 years, Milton Unick lived with debilitating pain in his legs—pain that prevented him from performing typical daily activities and hindered his quality of life. Little did Milton know this crippling leg pain was a warning sign of something even more serious—a future heart attack.
When Milton was 64 years old, he decided to retire from his job at an aluminum plant near his home in Ferndale, Washington. His leg pain had made it increasingly difficult for him to walk the long distances required to navigate around the large plant. Milton lived with the pain for more than 20 years, brushing it off as a sign of aging and something not serious. Eventually, the pain became so intense that even simple tasks like going to the grocery store were unbearable, and he had difficulty sleeping at night.
On one January day, Milton suffered a frightening event that would change his life for the better. Experiencing chest discomfort, he made an appointment with his family practice physician to figure out the problem. After describing his symptoms, the physician recognized the chest pain as angina and prescribed nitroglycerin, a drug commonly used to treat chest pain and coronary artery disease (heart disease). He also recommended Milton see a cardiologist to check his heart health. Shortly after the appointment, Milton was doing yard work when his chest pain rapidly worsened. He knew instantly that something was seriously wrong and took the nitroglycerin while his wife, Helen, drove him to a hospital nearby.
Dr. David Jessup, an interventional cardiologist, greeted Milton and Helen at the hospital. Dr. Jessup assessed Milton and, through testing, discovered Milton was suffering a heart attack caused by a blocked heart artery. To avoid permanent heart damage and possibly save Milton's life, Dr. Jessup needed to immediately re-open the artery in Milton's heart, which had collapsed during the heart attack. The medical team raced Milton to the hospital's cardiac catheterization lab. Dr. Jessup performed an angioplasty to open his blocked artery and inserted a stent into his heart to keep the artery propped open. The angioplasty restored normal blood flow to Milton's heart, and because the procedure was noninvasive, he felt little pain and recovered quickly.
The day after his angioplasty procedure, Milton told Dr. Jessup about the severe pain in his legs that had plagued him for more than two decades. Dr. Jessup examined Milton's legs and discovered Milton's toe was turning black, and gangrene (the death of tissue) was beginning to set in. Dr. Jessup performed an angiogram that showed minimal blood was flowing through Milton's legs. After 20 long years, Dr. Jessup finally gave Milton a diagnosis for his intense leg pain: peripheral artery disease (PAD), which occurs when blood flow in the legs is restricted or blocked by a buildup of plaque inside the arteries. In severe cases, it can lead to limb amputation. As with Milton, people with PAD are at a higher risk for heart attack or stroke.
Dr. Jessup informed Milton he could treat his PAD with a stent in his leg, much like the procedure he underwent during his heart attack, and reassured Milton he would walk again with minimal pain. A few months after Milton's heart attack, Dr. Jessup inserted a stent into each of Milton's legs, and the following day Milton walked out of the hospital with no pain. Milton is forever grateful to Dr. Jessup for saving his life after his heart attack and for inserting the stents that freed him from debilitating pain, allowing him to regain the active life he led before the leg pain started.
Today, Milton and Helen enjoy retirement and travel all over the western region of the country in their RV. When they aren't off on some grand adventure, Milton spends many days playing with his great-grandchildren, a simple act he could never do comfortably before receiving the stents in his legs.
Left untreated, PAD can make it challenging to carry out and enjoy daily activities. But even more critically, PAD can signal that your life is at risk because people with PAD are four to five times more at risk for heart attacks and strokes. This is because atherosclerosis affects the entire cardiovascular system. If you have plaque in the arteries in one part of your body—for example, your legs—you probably have it in other organs, such as your heart. This is why it's crucial to identify the symptoms and treat cardiovascular disease in all its forms as early as possible.