Stories of Hope & Recovery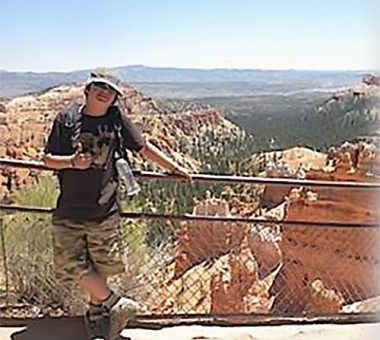 Christian Banks
Minimally Invasive Valve Procedures Get Teenager Back in Action
Thirteen-year-old Christian Banks just returned from a 31-day cross-country trip where he and his family visited 16 national parks and monuments. Watching Christian hike Bryce Canyon National Park in Utah, you would never believe that only a few short months prior, he had battled heart valve disease.
Christian is no stranger to "heart adventures," his family likes to call them. He was born with complex congenital heart disease and underwent numerous procedures throughout his young life, including reconstructive heart surgeries that began when he was just three days old. Regardless of his condition, Christian had always been highly active, competing on the school track and baseball teams. But it was just after his twelfth birthday that his family noticed his activity level slow down.
At first, we thought he was just turning into a couch potato, and we would give him a tough time, but an echocardiogram revealed a more serious problem.

Dr. David Banks

Christian's father
"Christian's energy began to decline. At first, we thought he was just turning into a couch potato, and we would give him a tough time," said Christian's father, Dr. David Banks, "but an echocardiogram revealed a more serious problem."
The test showed that Christian's pulmonary valve—which had been replaced only a year earlier with an adult-sized valve expected to last 10 to 15 years—had begun to calcify. As a result, the narrowing and hardening of the valve were causing interrupted blood flow from his heart to his lungs.
Christian's family sought help from interventional cardiologist Dr. Dennis Kim at Children's Healthcare of Atlanta. Dr. Kim recommended a Melody transcatheter pulmonary valve replacement. Children's Healthcare of Atlanta is the only pediatric hospital in Georgia to offer this procedure. Before this, the only other option was open-heart surgery to replace the pulmonary valve.
During the minimally invasive procedure, a thin and hollow tube-like structure called a catheter guides the Melody valve to the heart through the femoral vein in the leg. Once the Melody valve is in place, balloons inflate to open the valve, allowing blood to flow from the right ventricle to the lungs.
Christian immediately began noticing an improved energy level, stamina, and speed. Although he received a Melody valve in the middle of the baseball season, just nine days after the procedure, he was playing baseball again.
"During my first game back, I was up to bat and hit the ball right to the pitcher, but I beat the throw to first base and was safe. Immediately after, I stole second for the first time, something I had never been able to do before," said Christian.
"Christian's quality of life has improved considerably. Compared to his previous operations, this time both the procedure and recovery were so much easier," said Marty Bova-Banks, Christian's mother.
Looking back, Christian's family feels extremely fortunate for all the care and guidance Christian's physicians and nursing staff provided. To show their appreciation, they created a photo album that captures Christian's lifelong medical journey. The pictures show Christian as an infant, just a few moments after his first heart surgery, being tube-fed on a family camping trip and jumping waves in the ocean with his grandfather. The album is currently used as a teaching tool for new families at Children's Healthcare of Atlanta.
"When Christian was first diagnosed with complex congenital heart disease, we felt the educational materials provided by the hospital were missing a key element: the stark reality of what families and parents deal with," said David. "We hope the photo album will better prepare other families for the difficulties they might face and more importantly, inspire them to continue to live life."
Today, Christian is as active and has no problem keeping up with his siblings, Abby, Gabe, Nathan, and Joseph, and their Siberian Huskies, Lexie and Molly.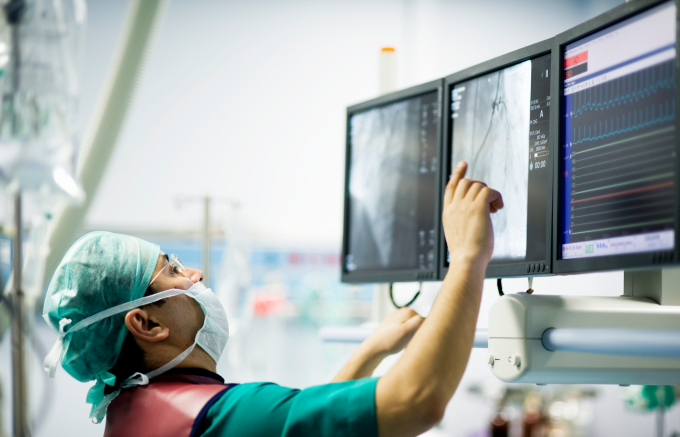 Learn more about congenital heart defects
Congenital heart defects are the most common birth defect, affecting 1 in every 100 infants. At our CHD Center, you can learn about the several types of heart defects, how they are diagnosed, and the amazing strides being made in their treatment.