Stories of Hope & Recovery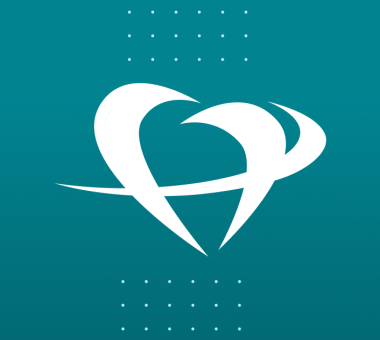 Peggy Vardeman
Proof That Women's Heart Attack Symptoms Often Differ From Men's
One day, Gainsville, Georgia, resident Peggy Vardeman began having heart problems. Each time she has had a scare, she has noted back pain, nausea, and sweating, not the stereotypical crushing chest pain portrayed in the movies.
"It's always in my back. I've never had a chest pain," she says. "I'm a perfect example of women experiencing different symptoms than men."
Her first heart scare came when she noticed pain in her right shoulder and nausea while walking up her driveway.
"I went to my doctor, and she said she thought I had pulled a muscle," Peggy says.
However, a follow-up thallium stress test showed potential problems. Peggy had a diagnostic heart catheterization, which found two coronary artery blockages. The blockages were repaired by balloon angioplasty. In balloon angioplasty, the doctor threads a tiny balloon through the patient's artery along a thin guidewire. The balloon is inflated and deflated a few times to open the artery. Peggy says she quit smoking right then and there.
"I was scared to death. I thought my life was over," she recalls.
Over the years, Peggy has had more heart events, including quadruple bypass surgery and several angioplasties. She had her first three stent placements after a heart attack eight years later. A stent is a tiny coil that acts as scaffolding and holds the artery open after angioplasty. Stents often contain medicine to improve blood flow in the artery.
"I'm almost embarrassed to say I think something's wrong, but I've only been wrong twice," she says.
Her experiences are surprisingly common for women* (assigned as female) with cardiovascular disease, according to Dr. Jeffrey Marshall, an interventional cardiologist with the Northeast Georgia Heart Group. Women are more likely to complain of nausea, general fatigue, and shortness of breath.
While men typically have heart events earlier in life than women, women catch up after menopause, showing signs of heart trouble an average of 10 years later than men.
Peggy, a retired kindergarten teacher, lives in Gainesville with her husband, Johnny. She is an active volunteer with the Northeast Georgia Mended Hearts, a local chapter of a national volunteer organization comprising heart patients and their family members. She visits open-heart surgery patients and their families at Northeast Georgia Medical Center through Mended Hearts. She is also an avid reader and animal lover, and she recently traveled to Maine to attend her daughter's wedding, despite discovering another coronary blockage. This time, the blockage is being treated with medication.
"I have to take things a little slower. If I walk too fast, I get angina," she says. "But I danced at our daughter's wedding."
One in three women over 20 have some form of cardiovascular disease. It strikes women younger than most people think, and the risk rises in middle age. According to the Centers for Disease Control and Prevention, heart disease is the third most common cause of death among women ages 25 to 44, and two-thirds of women with heart attacks never fully recover.
 
*The term "women" in the context of "women's cardiovascular health" applies to individuals assigned female at birth (AFAB) who have a female biological reproductive system, which includes a vagina, uterus, ovaries, Fallopian tubes, accessory glands, and external genital organs.
*The term "men" in the context of "cardiovascular health" applies to individuals assigned male at birth (AMAB) who have a male biological reproductive system, which includes a penis, scrotum, testes, epididymis, vas deferens, prostate, and seminal vesicles.
Related conditions and procedures